Scarlett Songbirds
Divas with a difference, these singing sisters share a love of old world glamour, the silver screen and all that sparkles
These two blonde beauties first met on set of the hit Channel Seven singing show, All Together Now and it was love at first song.
Hailing from two different musical backgrounds, Vanessa once danced for Katy Perry, brushed shoulders with stars of Broadway and for years you'd be able to find her at Universal Studios Singapore wowing audiences with her dynamic vocals and fun characters.
Whilst Miss Pia is a Vintage Pin Up whose professional career started in musical theatre at age 13. She has since been lost to the speakeasies of Sydney, torching cocktail jazz and jumped up blues for the last few years.
Modern day Mae Wests with the curves to prove it, The Scarlett Songbirds are a duo like no other. Vivid, vibrant and vivacious their dynamic voices transcend you to another time and place. Their repertoire includes Christmas Classics, 80's Pop sing-a-longs and a collection of sentimental swing and jazz favourites.
Forget your worries for just a moment and get lost in their rich harmonies, colourful radiance and twinkling cheer.
Do blondes have more fun?
Well when there is two… it's doubled!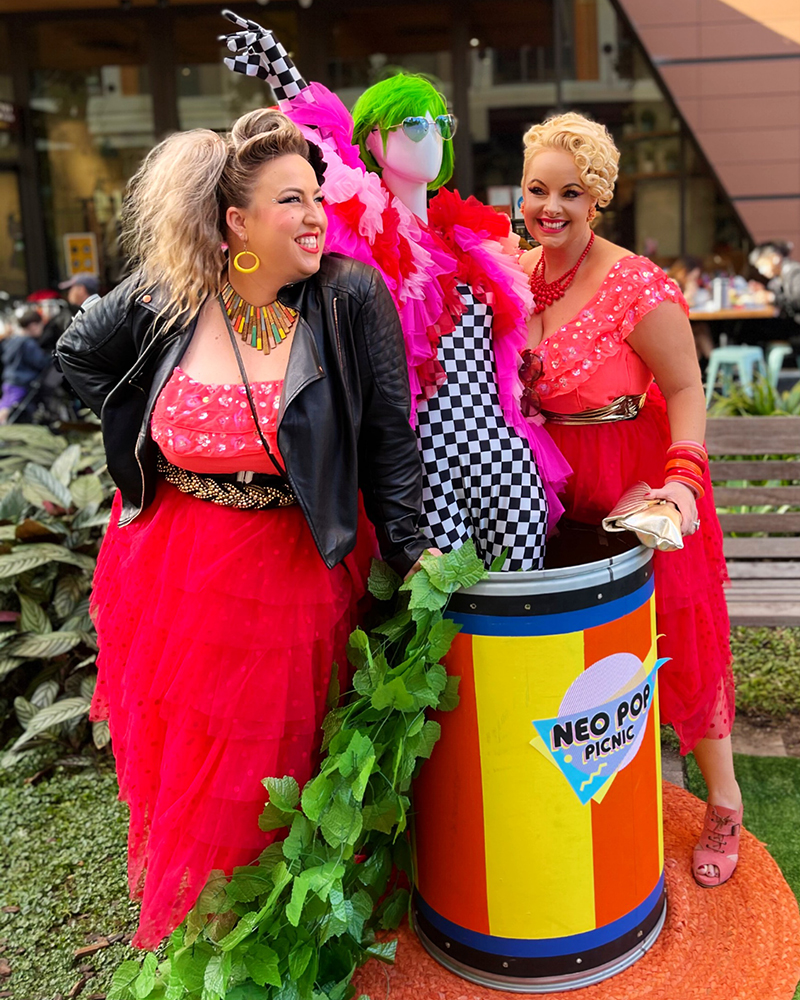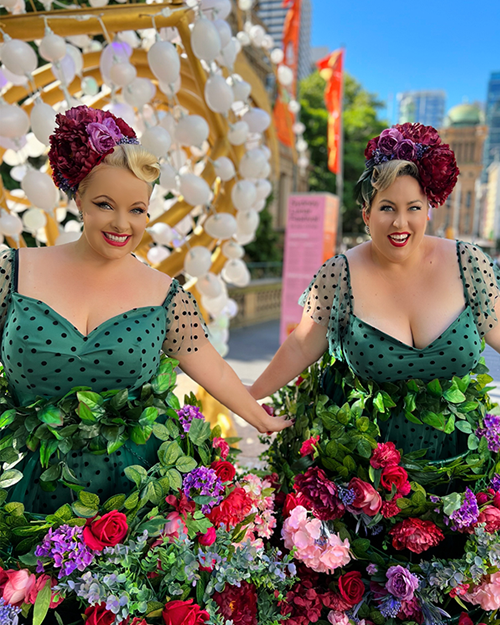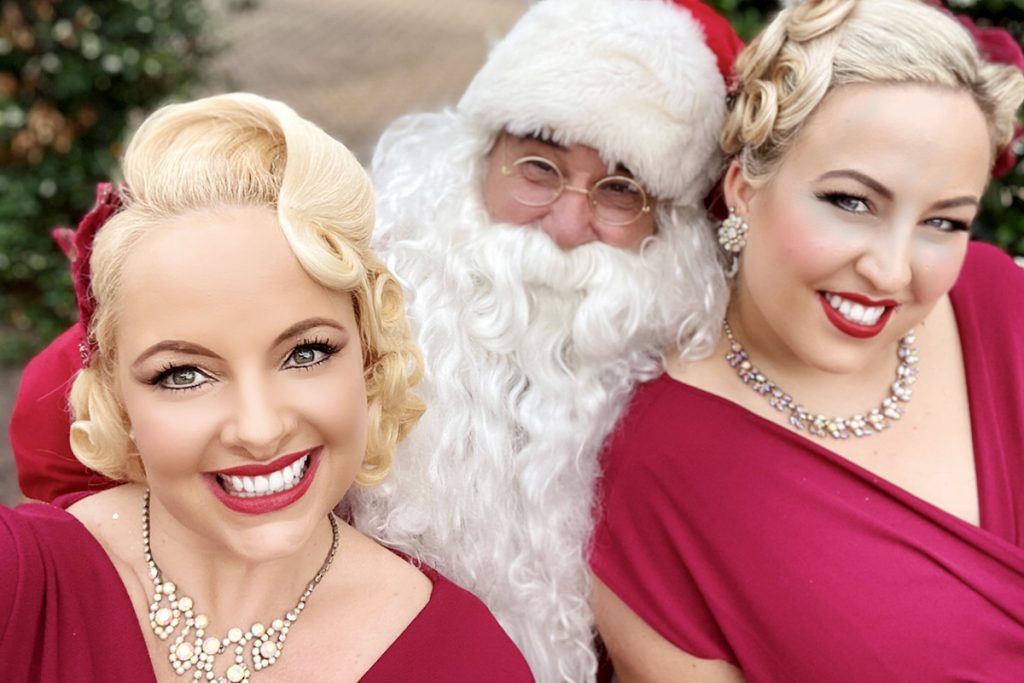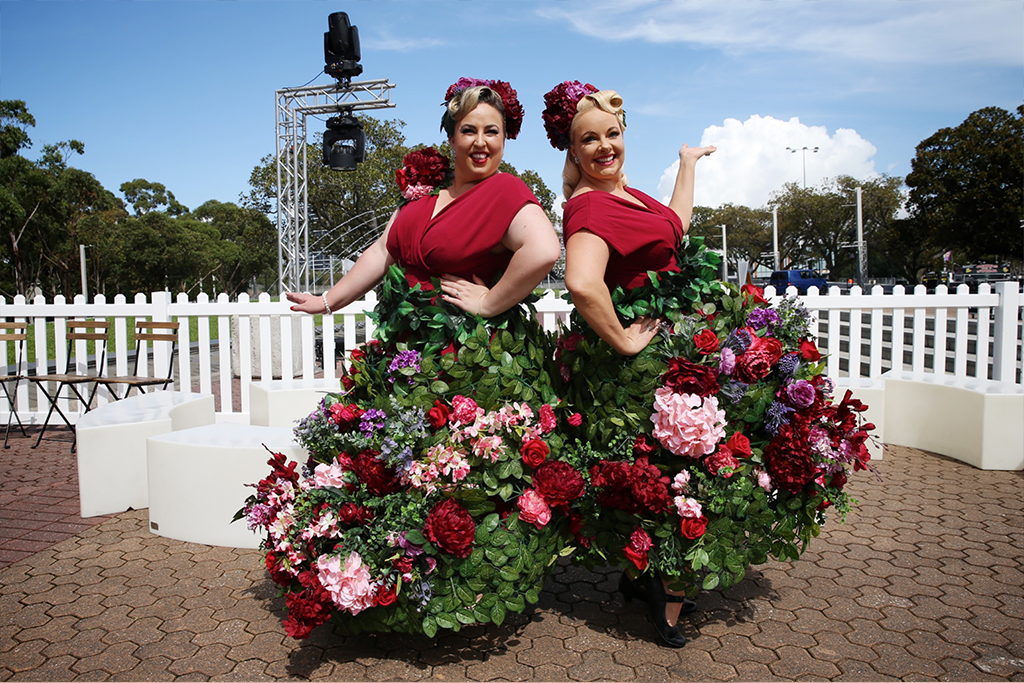 "The Scarlett Songbirds brought just the right kind of cheer to our Christmas celebrations last year. Their agile offering of acoustic roving allowed them to meet our requirements of a flexible, Covid Safe outdoor performance. The combination of their spectacular costumes and dynamic vocals made for a unique and memorable festive experience."
Stephanie McCann – Acting Manager, Events and Activations Sydney Olympic Park